Implemented projects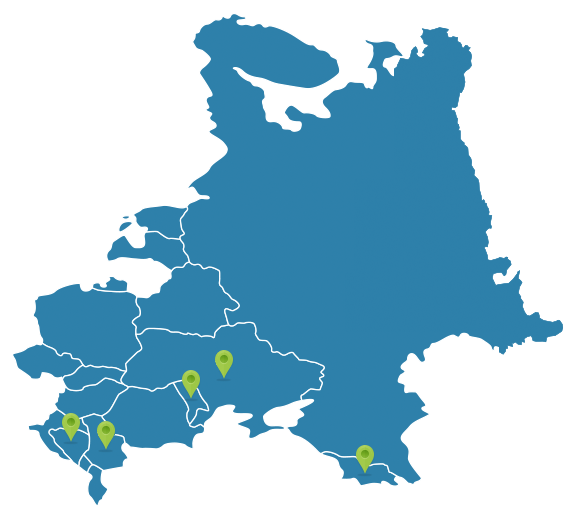 Serbia
The country ranks among the less developed countries of the European continent. The cause is the inadequate development in the nineties, which was caused by the warin Yugoslavia. Very important sectors in Serbia are agriculture, automotive and electronics industries. Serbia is the second largest producer of raspberries and plums in the world. The current government is pro-European oriented and supports the further integration of Serbia into EU.
Feasibility study to connect the system Central heating system (CHS) of town Srbobran to alternative energy source
| | |
| --- | --- |
| Implementation: | 2014 - 2015 |
| Region: | Srbobran, Vojvodina, Srbsko |
In the village of Srbobrant here is a very inefficient and outdated system of central heating now. The source of heat are two gas boilers that are more than 30 years old. Hot water pipes in the village are outdated and have large heat losses. Employees of the Badgers - Development Professionals Company conducted a feasibility study which evaluated several alternatives. We evaluated connecting Srbobran to alternative energy source, economical and technical viewpoint. Alternatives primarily focused on the use of geothermal energy, cogeneration units or biomass utilization. Thanks to this feasibility have the project beneficiaries an overview of the possible options and may properly decide which way now continue. Another benefit to the recipient of the project is that they have information about all possible options for negotiations with potential partners and local and regional government now.