Implemented projects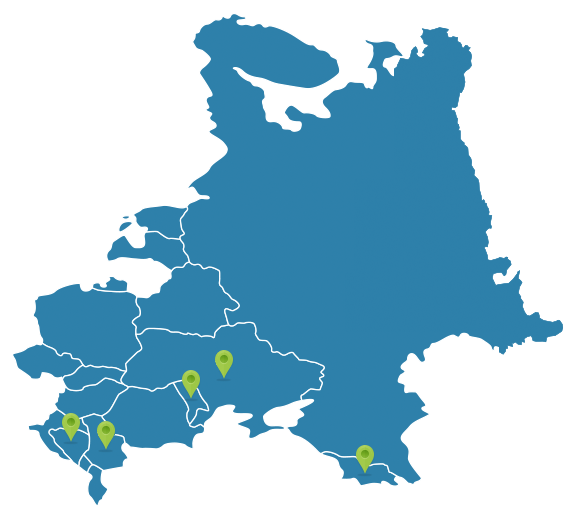 Bosnia and Herzegovina
Bosnia and Herzegovina is one of the poorer countries in Europe. The war significantly slowed economic growth. The country is mostly mountainous with a continental climate in the lowlands and long cold winters in mountain areas. Uncompetitive heavy industry feeds a large part of the population, but the country still suffers from high unemployment. The agricultural sector is undeveloped and inefficient.
Supply of operating room equipment
| | |
| --- | --- |
| Execution: | 2014 |
| Region: | Sarajevo, Foča, Bosnia and Herzegovina |
The analysis determined the need for equipment to medical facilities in Bosnia and Herzegovina. Insufficient equipment or even missing equipment is a big problem for health care in Bosnia and Herzegovina. Employees of BADGERS - Development Professionals implemented a project which supplies the operating room light with a camera, operating tables with x-ray plate and mobile operating LED lamp for medical equipment to the Clinical Center Sarajevo and the University Hospital of Foci. The supply includes installation equipment, ensuring the test operation and training of medical and technical staff interactively in Bosnian. Thanks to this supply, the medical staff has access to modern medical equipment, which will enable better patient care.