Implemented projects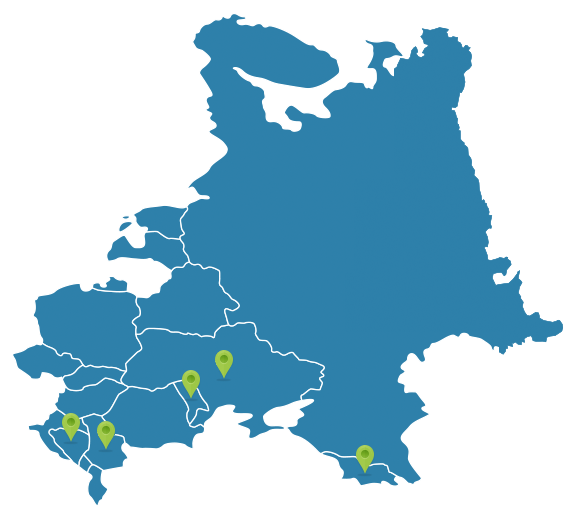 Moldova
Moldova is one of the poorest countries in Europe. The country is marked by long-term decline in industrial production, unemployment and a substantial part of the working population going abroad. Moldova has a very favourable climate for intensive farming and the cultivation of some subtropical crops. The intensive use of agricultural chemicals, including banned pesticides and soil contamination, have had the most negative impact on environment and human health.
The supply and installation of equipment for the storage and processing of fruits and vegetables
| | |
| --- | --- |
| Execution: | 2014 |
| Region: | Hirtop, Sculeni, Moldova |
The supply is part of the project aid for the production of fruit and vegetables with added market value. The production of food and agricultural products in Moldova brings much smaller returns than what can be observed in the neighbouring countries of the region. Therefore, development assistance seeks to develop the market for agricultural products through the sales of agricultural products with a higher added value. Employees of the Badgers - Development Professionals Company implemented the supply of cooling buildings for an agricultural cooperative in Moldova including the development of project documents, installation, involvement in cooling distribution testing, and user training. The supply furthermore includes a device for packing, weighing and labelling salads and equipment for sorting round fruit. Due to this supply the recipients of project - local farmers can store products for a longer period in a refrigerated warehouse and then sell goods with a higher added value, even in the low season.Another positive consequence is an opportunity to increase the production of the farmers as well as the associated higher employment in the region.